56 Piece First Aid Kit
Stay prepared for those unavoidable first aid incidents with this comprehensive first aid kit.
Assembled in New Zealand.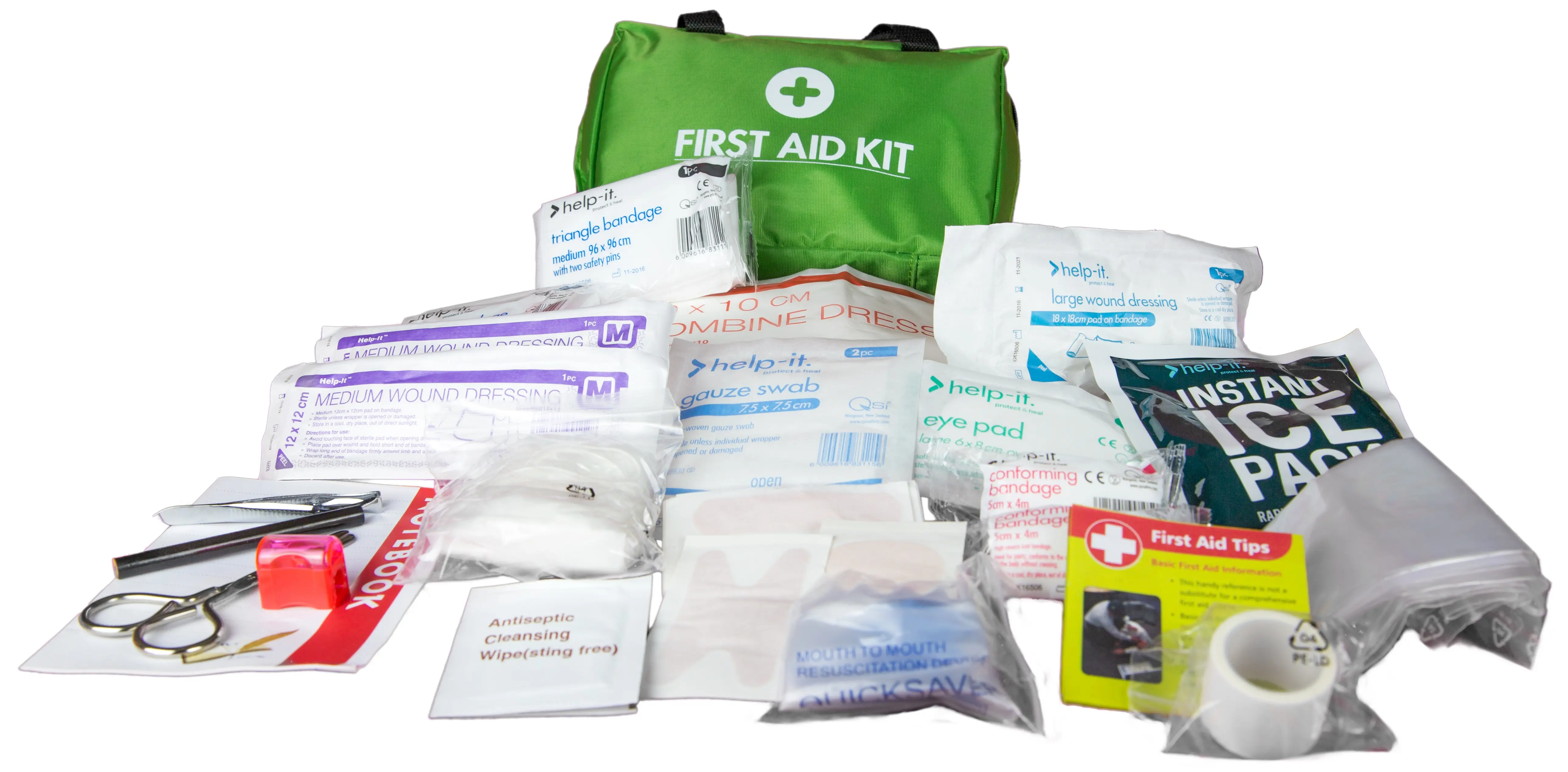 Contents List:
2 x Triangle Bandage with 2 Safety Pins
2 x Wound Dressing – Medium
2 x Wound Dressing – Large 2 Eye Pad
1 x Gauze Swabs 2's 7.5mm x 7.5mm
4 x Combine Dressing 20cm x 10cm
2 x Conforming Bandage 5cm Wide
1 x Paper Tape Roll 2.5cm
1 x Plasters Assorted 20 Ice Pack – Small
2 x Safety Pins 6 Antiseptic Wipes
1 x First Aid Tweezers
1 x Economy Scissors
1 x CPR Resuscitation Mask
2 x Examination Gloves – Pair
1 x Notepad
1 x Pencil
1 x Pencil Sharpener
1 x First Aid Tips (not a replacement for training)
1 x Clean Up Bag (Contaminant)
1 x Carry Pouch/Soft Pack
Note: Contents lists are correct at time of publication. Could vary slightly from that listed. Images are for reference only and contents can vary from pictures.