Inflatable Solar Lantern (4 Sets Only – Price Reduced Due to Damaged Packaging)
The survival/emergency preparedness light that is lightweight, collapsable, rechargeable and waterproof.
You'll never again worry about being left in the dark!
These Solar Air Lanterns are taking the emergency preparedness world by storm around the world. Now available in New Zealand.
What is a Solar Air Lantern  – A.K.A. Inflatable Solar Lantern?
It's emergency lighting that requires no batteries or fuel. No need to recharge it by plugging it in to mains power or your car AC jack.
All it needs is…. the sun! A Solar Air Lantern is:
Solar powered and requires no maintenance
Inflatable so collapses for easy packing into your backpack or bug out bag
Rechargeable collapsed or expanded, in either direct sunlight or incandescent light
Waterproof but also shock resistant once inflated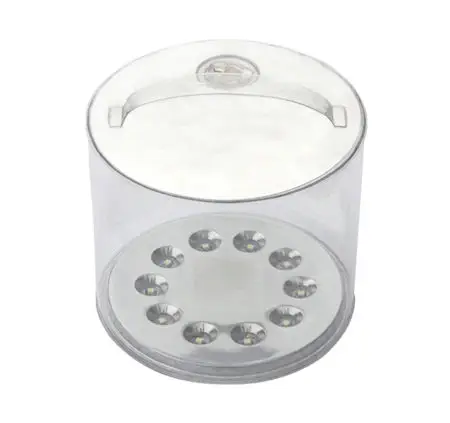 Solar Air Lantern Features: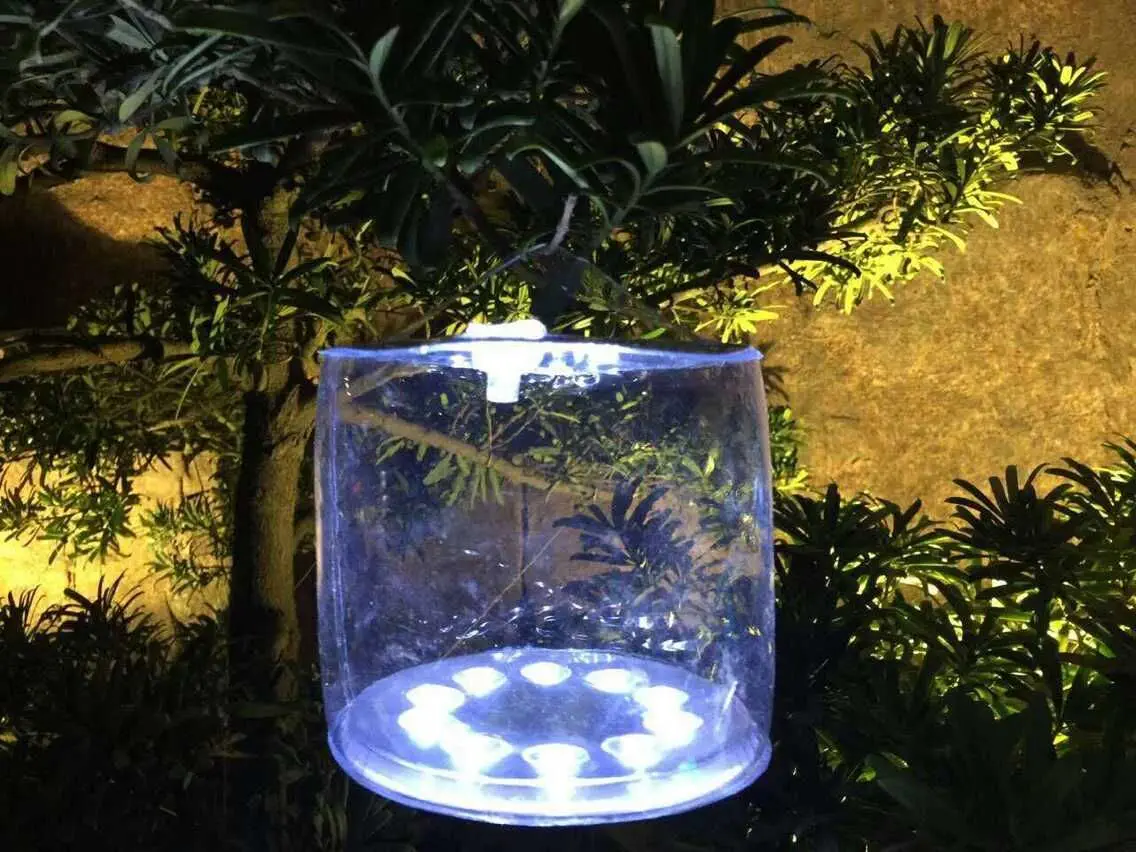 A charging time of 8 hrs yields a minimum of 6-12 hours of light
10 white light emitting diodes (led's) providing 15 square feet of light
Has 3 power levels: low, high and flashing for emergencies like roadside breakdowns
Waterproof PVC enclosure and buoyant for use while boating or for pool parties
Can be charged collapsed or expanded in direct sunlight or incandescent light
Lightweight only 115 gms (4 oz) perfect for backpacking, hiking or camping
Operating temperature of -9 to 48 degrees celsius (15 to 120 degrees fahrenheit)
One year warranty
Some Possible Uses For Your Inflatable Solar Lanterns
Emergency Uses
Power outages – safer and brighter than candles but needs no batteries unlike a torch
Roadside assistance – the flashing setting is perfect for roadside warning lights or leave it on to help with roadside breakdowns and flat tyre changes.
Bug Out Bag or Survival Kit use – Add one to your bug out bag or 72 hour survival kit. It takes up so little space when collapsed, but you'll always have an emergency light source on hand.
Recreational Uses
Camping – no need to remember the batteries for the lantern. Leave them out all day and they keep your campsite lit up all night
Hiking or tramping – since they collapse to the size of a DVD (and not much thicker), they are perfect for tramping and hiking. Just clip one onto the outside of you backpack and it will charge as you walk during the day for use while cooking that night.
Boats or yachts – Perfect for maritime usage since it's waterproof and floats!
Instructions for using your Inflatable Solar Air Lanterns
Step 1: With the solar panel facing upwards charge your Solar Air Lantern in either direct sunlight or incandescent light. It will be fully charged in 8 hours of direct sunlight.
Step 2: Inflate the lantern by unplugging the valve and pinching the bottom while pulling up. Then bite on the valve while also blowing into the valve until the lantern is completely inflated. Then replug the valve and push it down.
Step 3: Let there be light! Press the on/off button – once for low lighting, twice for super bright and three times for emergency flashing light. The fourth press will turn your lantern off.
Step 4: When you've finished, deflate the Solar Air Lantern by unplugging the valve and pinching the bottom while pushing down.
BONUS OFFER: FREE CREDIT CARD MULTITOOL ($12 VALUE) WHILE STOCKS LAST (SORRY OUT OF STOCK CURRENTLY)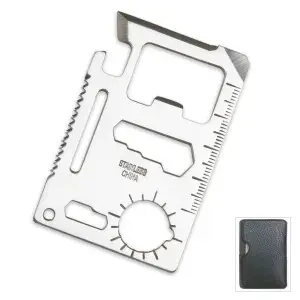 Get a Credit Card Multitool for free with every 2 pack of Solar Inflatable Lanterns. With your Solar Air Lantern you'll always have light. With your Credit Card Tool you'll always have compact toolkit on you too.
The Credit Card Multittool is:
Light weight, space-saving and easy to carry
Ultra Slim – The multitool is the same size as a credit card
Simple to operate – 11 different tools
A necessary survival tool for outdoor camping, traveling, hiking etc
Learn more about your free Credit Card Multitool here.
Order Your Solar Air Lantern 2 Pack and Free Credit Card Multitool Today (Sorry out of stock of multitools)
2 x Solar Air Lanterns + 1 x Credit Card Multitool
That's $76 of value for just $64.