First Aid Essentials Kit
If you need an easy to carry first aid kit that won't take up too much space, the Essentials kit is the ideal choice. A belt loop makes it perfect for outdoor day adventures.
Assembled in New Zealand.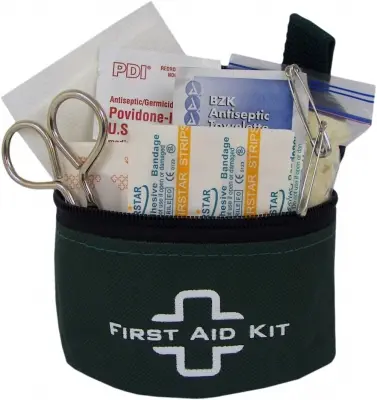 Contents List:
3 x Antiseptic Wipes
10 x Plasters
3 x Safety Pins
2 x Knuckle Plasters
2 x Fingertip Plasters
1 x Scissor
2 x Dressing Strips
1 x pr Gloves
Note: Contents lists are correct at time of publication. Could vary slightly from that listed. Images are for reference only and contents can vary from pictures.