What Did We Learn From Cyclone Pam?
Cyclones are not uncommon in New Zealand. Particular over the late summer months when they head down from the Pacific Ocean.
Cyclone Pam was one of those that came and went. And as far as New Zealand went it was (thankfully) a fizzer. Some might complain that the Metservice made a big deal over nothing. But these tropical storms are notoriously difficult to track. So better safe than sorry we reckon.
What Impacts Can a Cyclone or Major Storm Have?
The Get Thru site gives a good summary of the impacts a major storm can have: They can:
"affect wide areas and can be accompanied by strong winds, heavy rain or snowfall, thunder, lightning, tornadoes and rough seas. They can cause damage to property and infrastructure, affect crops and livestock, disrupt essential services, and cause coastal inundation."
Infrastructure damage can include water supplies and sewage systems, as well as widespread power outages, and road damage.
4 Lessons From Cyclone Pam
Even though there was little damage caused by Cyclone Pam here in New Zealand – what can we learn from it? Given a tropical storm often hits New Zealand around the same time each year?
1. Be Prepared Well in Advance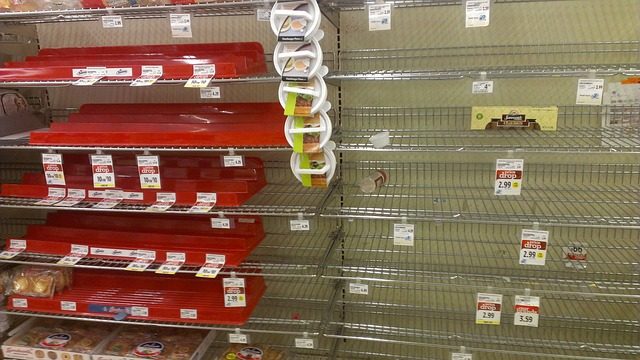 Luckily with tropical cyclones and storms there is usually plenty of notice able to be given. The comparatively low death toll in Vanuatu (considering the severity of the damage) was attributed to the large amount of warning residents had. However here in New Zealand particularly in the East Cape many people were stocking up on essentials the day before:
Water in particular disappeared fast from the supermarket shelves
"PAK'nSAVE Gisborne operators said customers had taken heed of Civil Defence advise and sales of many emergency supplies had soared.
"…Stores have seen customers purchasing increased volumes of water, batteries, candles and canned food. Staples such as bread and milk have also featured as people made sure they had enough provisions to get through the storm," a Foodstuffs spokeswoman said this afternoon.
Civil Defence had advised Gisborne residents to stock up on at least three days of emergency supplies."
http://www.nzherald.co.nz/nz/news/article.cfm?c_id=1&objectid=11417853
Better to be well prepared in advance and not rushing to the supermarket to buy what little (if any) food, water and other supplies are left. Plus other disasters such as earthquakes don't give any warning at all. So you won't have a chance to head to the supermarket. (Want to make sure you've always got plenty of food on hand in case of an emergency? You can check out various long life food options here so you'll always have emergency food supplies on hand).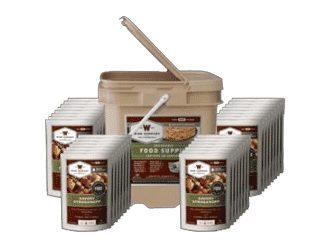 2.

Lack of Water is the Biggest Risk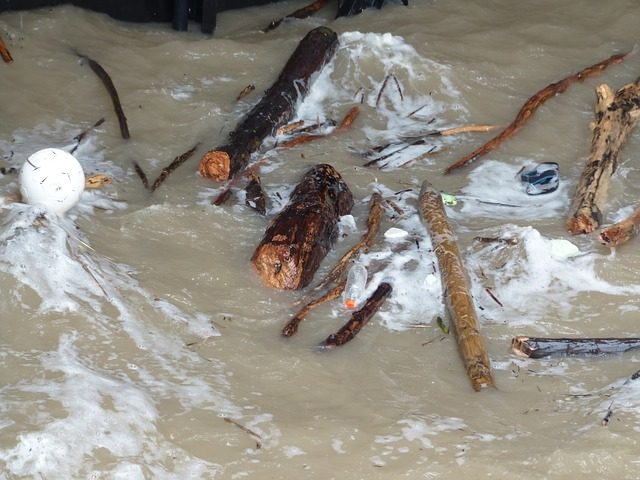 The poor residents of Vanuatu particularly in the less developed outer islands have resorted to drinking sea water in the days that followed. Something which will do more harm than good as it leads to dehydration even faster. See: Cyclone Pam: Vanuatu islanders forced to drink saltwater Luckily for us here in New Zealand, help and fresh water supplies would likely not be a plane ride across many thousands of miles of oceans away following a major storm or cyclone. Nonetheless you need to have plenty of water on hand as flooding can pollute water supplies during storms and cyclones. Specifically Civil Defense recommends:
"bottled water – 3 litres per person per day, or 6 to 8 large plastic soft-drink bottles of water per person per day

bottled water – 1 litre for washing food and cooking each meal, washing dishes and washing yourself"

http://www.foodsafety.govt.nz/elibrary/industry/Food_Safety-Recent_Around.htm#P10_284
---
Top Tip: Fill all bathtubs and sinks and spare containers in the house when a storm warning is given in case of damage to or pollution of water supplies. Also consider a gravity water purifier that will give you pure water without power from muddy pond or river water. Learn more.
---
Do You Know the Survival "Rule of 3"?
In case of an emergency there's 4 things that you must have within specific timeframes. Learn what they are and which one is the most important for you and your family to have in preparation for an emergency or disaster situation.


Click here to access the "Rule of 3"
3. Cyclones Are Very Unpredictable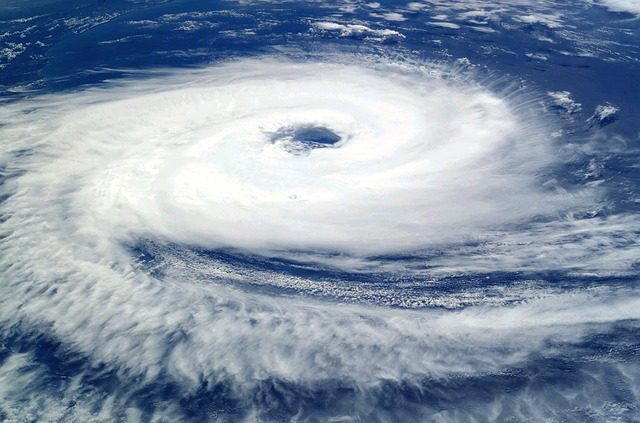 In the case of Cyclone Pam, the storm system ended up being further away from the New Zealand East Coast than first predicted. However it could just as easily have ended up closer. Causing higher winds, more rain and bigger swells and storm surges.
So don't take warnings lightly.
4. If You're Advised to Evacuate Then Best to Do So
Coastal communities face the biggest risk in a major storm. They not only face the full brunt of the wind, but also the risk of huge swells and storm surges from the sea. While we appreciate the desire to protect your property and remain independent, sometimes it's just better not to be directly in the line of fire. While those evacuated in NZ's East Cape did not receive the level of damage expected, evacuations nonetheless save lives. The Head of International Programs at Australian Red Cross noted this week that:
"Typhoon Haiyan claimed more than 7,000 lives in the Philippines in 2013. Yet when another potentially destructive storm, Typhoon Hagupit, passed over similar areas just over a year later, the death toll was much lower, at 27 people. The main difference? Philippine authorities and humanitarian agencies had strengthened emergency plans and worked together to evacuate at least a million people to safe shelters."
http://www.redcross.org.au/disaster-prevention-aid-a-wise-investment.aspx
Another point he made:
"The more we invest in in preparing well for disasters, the less we need to spend on disaster response and the more lives we can save."
He was talking on a National scale. However the same comment is good advice for you and your family and household… Invest and prepare now and spend less later.
So How Specifically Should You Prepare for a Cyclone or Major Storm?
As already mentioned, with a major storm or cyclone on its way we should prepare for power cuts, flooding, and damage to houses and property. High sea swells and storm surges could cause damage to coastal properties and roads.
Preparing Before a Storm or Cyclone Warning is Issued
The GetThru site covers the basics well:
Develop a Household Emergency Plan. Assemble and maintain your Emergency Survival Items for your home as well as a portable getaway kit.
Prepare your property for high winds. Secure large heavy objects or remove any item which can become a deadly or damaging missile. Get your roof checked regularly to make sure it is secure. List items that may need to be secured or moved indoors when strong winds are forecast.
Keep materials at hand for repairing windows, such as tarpaulins, boards and duct tape.
If you are renovating or building, make sure all work complies with the New Zealand building code which has specific standards to minimise storm damage.
If farming, know which paddocks are safe to move livestock away from floodwaters, landslides and power lines.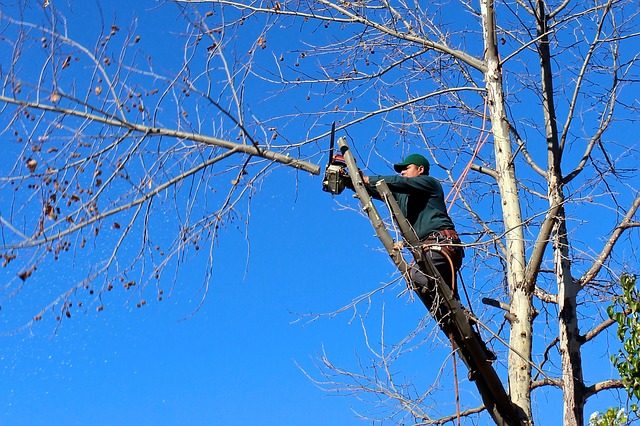 But we can learn a thing or two from our Australian brethren too. Given they are regularly hit by cyclones in Queensland and the Northern Territory particularly. The Australian Bureau of Meteorology has a couple of other decent hints:
Trim treetops and branches well clear of your home.
In case of a storm surge/tide warning, or other flooding, know your nearest safe high ground and the safest access route to it.
Check neighbours, especially if recent arrivals, to make sure they are prepared.
When a Warning is Issued and During a Storm
Stay informed on weather updates. Listen to your local radio stations as civil defence authorities will be broadcasting the most appropriate advice for your community and situation.
Put your household emergency plan into action and check your getaway kit in case you have to leave in a hurry.
Secure, or move indoors, all items that could get blown about and cause harm in strong winds.
Close windows, external and internal doors. Pull curtains and drapes over unprotected glass areas to prevent injury from shattered or flying glass.
If the wind becomes destructive, stay away from doors and windows and shelter further inside the house.
Water supplies can be affected so it is a good idea to store drinking water in containers and fill bathtubs and sinks with water.
Don't walk around outside and avoid driving unless absolutely necessary. [Extra tip: But remember to fill your vehicles' fuel tanks when a warning is issued just in case you needed to evacuate.]
Power cuts are possible in severe weather. Unplug small appliances which may be affected by electrical power surges. If power is lost unplug major appliances to reduce the power surge and possible damage when power is restored.
Bring pets inside. Move stock to shelter. If you have to evacuate, take your pets with you.
After a Storm or Cyclone
Listen to your local radio stations as emergency management officials will be broadcasting the most appropriate advice for your community and situation.
Check for injuries and help others if you can, especially people who require special assistance.
Look for and report broken utility lines to appropriate authorities.
Contact your local council if your house or building has been severely damaged.
If your property or contents are damaged take notes and photographs and contact your insurance company. Inform your landlord if there is damage to the rental property.
Ask your council for advice on how to clean up debris safely.
Do You Know the Survival "Rule of 3"?
In case of an emergency there's 4 things that you must have within specific timeframes. Learn what they are and which one is the most important for you and your family to have in preparation for an emergency or disaster situation.


Click here to access the "Rule of 3"