Basic Forestry Small First Aid Kit
A basic general first aid kit for forestry workers. It comes in a rugged, low-profile belt-mountable pouch.
Assembled in New Zealand.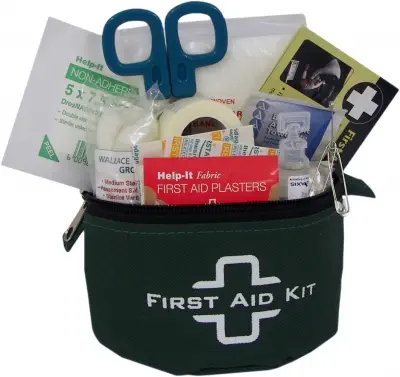 Contents List:
1 x Triangle Bandage
1 x Eye Dressing
1 x Medium Dressing
1 x NAD 5cm x 7.5cm
1 x Saline 15ml
1 x Pack 20 Plasters
2 x Knuckle Plaster
2 x Fingertip Plaster
4 x Safety Pins
1 x CPR Face Shield
1 x Paper Tape 2.5cm
1 x Scissors
1 x Tweezers
1 x Povidone Iodine Wipe
2 x Antiseptic Wipe
1 x First Aid Tips
Note: Contents lists are correct at time of publication. Could vary slightly from that listed. Images are for reference only and contents can vary from pictures.