1 Person (Lone Worker) / Vehicle First Aid Kit – Economy
Ideal for people working on their own, this compact 1-person kit is designed to provide limited but essential first aid coverage. Your choice of the standard soft pack or a new hang bag.
The Hang Bag First Aid Kit solves a few problems. This kit being a single cavity that closes by folding the top over and then engaging a quick release buckle means that this kit can be hung at a place where immediate first aid might be needed in a hurry. Or if there is a requirement for the kit to be attached to an object that moves like a digger or quad bike.
For the next step up check out the Premium Lone Worker Kit instead.
Assembled in New Zealand.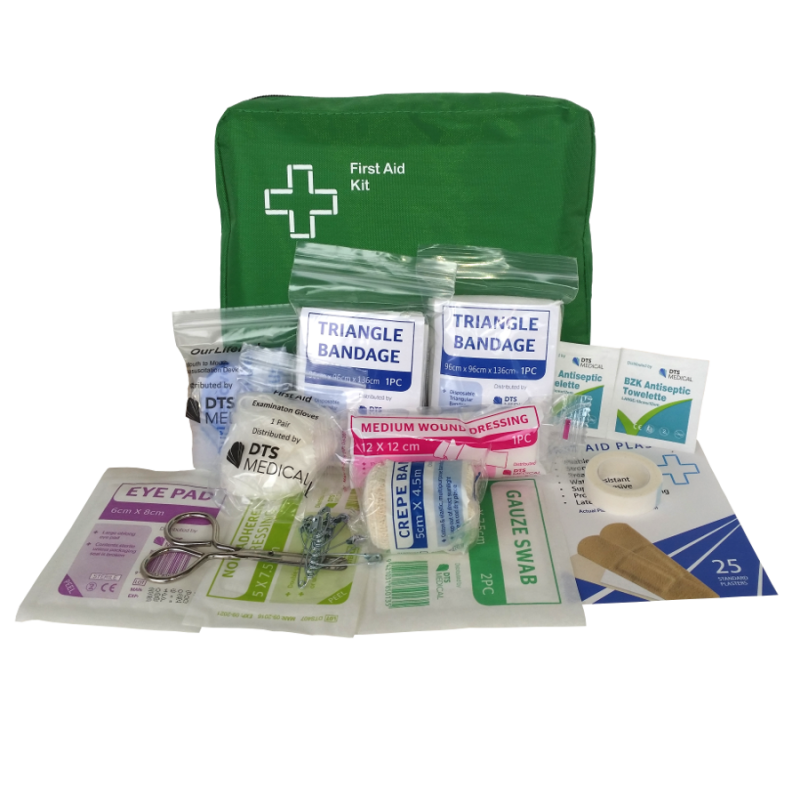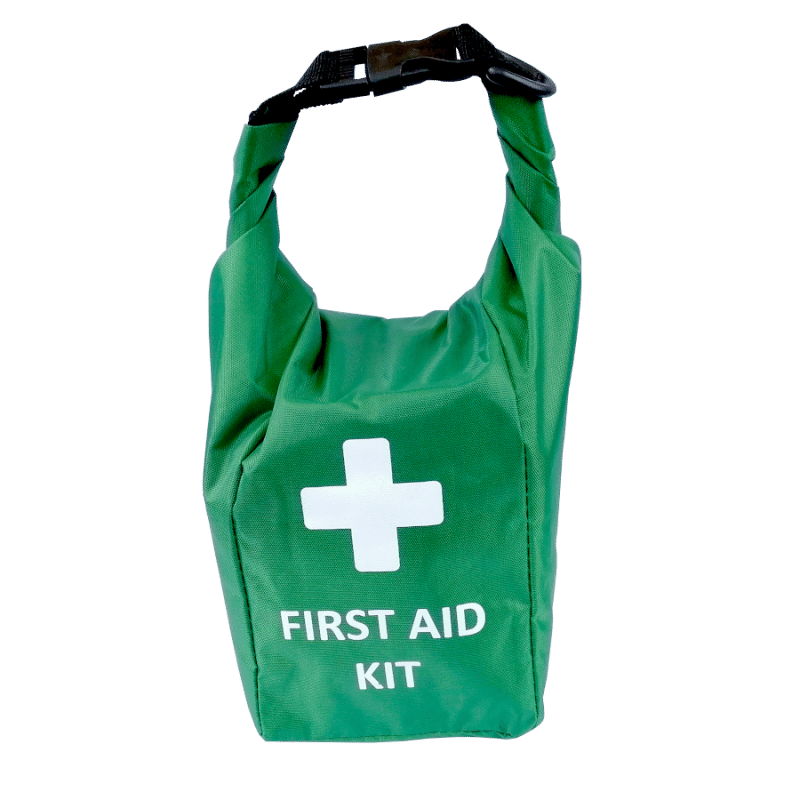 Contents List for Economy Lone Worker Kit:
| | |
| --- | --- |
| Contents Economy Lone  Worker | Quantity |
| Triangle Bandage | 2 |
| Roller Bandage 5cm | 1 |
| Medical Tape 12.5mm | 1 |
| First Aid Tips | 1 |
| Clean Up Bag | 1 |
| First Aid Scissors Wire | 1 |
| Safety Pins | 10 |
| First Aid Tweezer | 1 |
| Antiseptic Wipes | 2 |
| CPR Face Shield | 1 |
| Examination Gloves | 1 |
| Eye Pad Single | 2 |
| Gauze Swabs 2's | 1 |
| Non Adherent Dressings Small | 1 |
| Wound Dressing Medium | 1 |
| Fabric Plasters Normal | 25 |
| Green First Aid Bag | 1 |
| Hepatitis Warning Label | 1 |